SalemKids Online JULY 12th, 2020
GET CONNECTED WITH SALEMKIDS
Salemkids is uniquely designed with your kid in mind! Every weekend all children (newborn through 5th grade) experience safe, age-appropriate environments where the Bible is taught in a creative and relevant way.

At Salemkids, we believe there are two major influences in the life of every kid: their parent or guardian, and their small group leader (a consistent grownup they see at church each week). We will plug your child into a small group that experiences what it means to LOVE and FOLLOW JESUS. To keep up with Salemkids, email kidmin@salemchurch.org to sign up for the monthly parent newsletter.
Sign up for the newsletter!
SalemKids Online JULY 5th, 2020
SalemKids Online JunE 28tH, 2020
SalemKids Online JunE 21st, 2020
SalemKids Online June 14th, 2020
SalemKids Online June 7th, 2020
SalemKids Online May 31st, 2020
SalemKids Online May 24th, 2020
SalemKids Online May 17th, 2020
SalemKids Online May 10th, 2020
SalemKids Online May 3rd, 2020
SalemKids Online April 26th, 2020
SalemKids Online April 19th, 2020
SalemKids Online April 12th, 2020
SalemKids Online April 5th 2020
Nursery: A loving nursery with simple Bible lessons is provided for newborns through 2 years old.

Preschool: Our exciting preschool program includes creative Bible lessons, worship, activities and crafts for children ages 3 through 5 years old.

Elementary: Our weekend experience for kids in grades K-5 is geared to capture their minds and hearts through active worship using sensory-style learning techniques and active participation. Biblical truths are presented on a weekly basis through a variety of age-appropriate games, activities and other dramatic avenues which will help our kids begin and grow in their relationship with Jesus!



Wednesdays 6:30-8:00 | Through April 8
Nursery | Preschool | Elementary
Kids will learn who they are as a child of God as they watch a Bible story video, do activities, learn a "big idea" and practice their verse of the month. Grab your friends and come to Wednesdays at Salemkids! Contact kidmin@salemchurch.org.
Birth-4th Grade
Look for the area designated for first-time families. We will meet your family, register your kid into our computerized check-in system, and one of our volunteers will lead your kid to their age-appropriate room.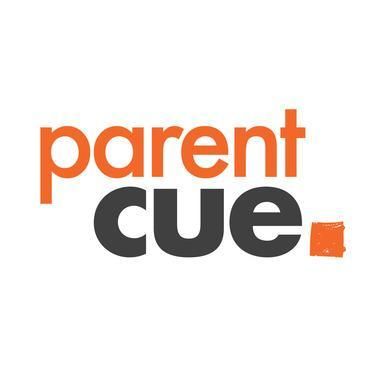 PARENT RESOURCES
We know parenting is the hardest job you have every had. At Salem, our goal is to come alongside you, reinforce what you are doing and support you. Check out the links below for some tips and guidance. You are doing an AWESOME job!

"Parenting Beyond Your Capacity" by Reggie Joiner & Carey Nieuwhof
"Don't Miss It" -- "Zero to One" -- "One to Two" by Reggie Joiner & Kristen Ivy



Upon your next visit after registering, you may check in your kid at any available station using your last name or the last four of your telephone number.
After finding your kid's name in the database, 2 tags with will be printed:

Your kid's Name Tag to be worn during service.
Your Parent Tag for you to wear and/or hang on to.
All of these tags will have matching identification numbers that are exclusive to your family and your visit. After the service, you will return to your kid's room and show your Parent Tag in order for your kid to be released back to you.
SALEM CHRISTIAN PRESCHOOL
Salem Christian Preschool is a nurturing ministry to preschool children and their families and has been housed in Salem Church of God since 1978. Salem Christian Preschool offers: A reputation for excellence; Skilled and loving teachers in a Christian setting Developmentally structured preschool classes for children ages 3 and 4, including transitional Pre-Kindergarten classes for 5 year olds; Age-appropriate learning activities; Half day and full day sessions available; State certification For more detailed information, call the Preschool office at 937-832-2711.

SALEM CHRISTIAN ACADEMY
Salem Christian Academy (SCA) is a K-6 Elementary School housed right here on the second floor of Salem Church of God. SCA has been a partnership ministry of Salem Church since 1982. With a current enrollment of 150 students, SCA is a crucial part of sharing the Kingdom through education in our community. SCA is very proud to offer a challenging academic program taught by dedicated long term teachers, where the love of Christ is proclaimed. SCA is a member of the Association of Christian Schools International (ACSI). For more information contact 937-836-9910 or check out www.salemchristianacademy.com.