Growing up in a Christ centered home, I felt a call into ministry while in high school. After meeting the love of my life in college, Erin and I have been on a journey of discovering God's gifting and passion in our lives, specifically as it relates to the local church and reaching those far from God. Erin and I are passionate about helping people take their next step with Jesus and it starts with our 4 kids: Payton, Colton, Presley and Stetson. In between wrestling matches with the kids, I enjoy hunting, time on the water, and smoking meat.
I joined Team Salem in 2011, and serve as Lead Associate Pastor and Worship Arts Pastor. While I guide Salem's administrative, finance, and facilities operations, what I am most passionate about is leading others into God's presence through our corporate worship gatherings. I am an avid Astronomer and enjoy camping with my wife, Michelle and Labradoodle, Mr. Bojangles.
Bob Hawker (@hawkermania): I believe in a servant style of leadership and believe that, until you are serving you're not becoming like Jesus. My passion is to welcome guests & to see people continually taking their next step towards Christ in every season of life! My wife Alison is an awesome Elementary PE Teacher and we have 2 amazing daughters!
I love kayak fishing and all things outdoors. I am a Star Wars & Sci-Fi Nerd and I love the family I have come to know here at Salem Church of God! I am so encouraged by how welcoming and open Salem is to people of all walks of life.
My wife Kimmi and I have been serving at Salem since 2013. We have two incredible sons, Ezra and Asher! I am passionate about empowering teenagers to discover the person that God has created them to be and connecting them with people who will walk alongside them as they figure it all out. In my free time, I love to go on walks with the family, try out new pizza restaurants, and watch football.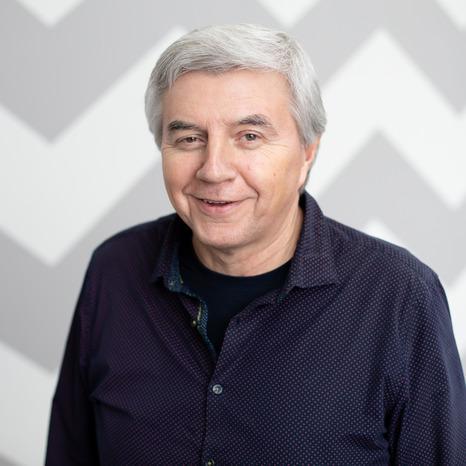 My name is Richard Triplett and I am the Care and Senior Adult Pastor at Salem COG. I came on staff February 1, 2015. My wife Claudia and I have been married 50 years as of November 8, 2018. We have 2 adult daughters Crystal Colp and Shari Southards and 2 Sons-in-love David Colp and Tim Southards. We have 5 grandchildren Caleb, Madalyn (husband Andrew), Jacob, Eden and Selah (oldest to youngest). Claudia and I love spending time with our kids and grand kids so we take every opportunity to visit them in St. Louis (Southards) and St Joe Michigan (Colps). We love the outdoors so we really find it relaxing to work in our yard and take walks on the Dayton area tr. Claudia and I are very thankful to God for bringing us to Salem Church and for the ministry He's given us and for the opportunity to get to meet and make so many new friends and love on people and pray with people who for many are going through tough times.