Growing up in a Christ centered home, I felt a call into ministry while in high school. After meeting the love of my life in college, Erin and I have been on a journey of discovering God's gifting and passion in our lives, specifically as it relates to the local church and reaching those far from God. Erin and I are passionate about helping people take their next step with Jesus and it starts with our 4 kids: Payton, Colton, Presley and Stetson. In between wrestling matches with the kids, I enjoy hunting, time on the water, and smoking meat.
I joined Team Salem in 2011, and as Executive Pastor, give oversight to Salem's administrative, finance and facilities operations. My role also includes maintaining the focus and direction necessary to be an Intentional Church, passionate about reaching those who are not yet followers of Jesus. I love all things music and technical, I'm an avid astronomer, and enjoy camping with my wife, Michelle and our Australian Labradoodle, Mr. Bojangles.
I grew up in Casper Wyoming, a place where community is held at a high standard. I have loved and been driven by community and relationships my entire life. When I started attending church regularly I was drawn in by three things; Jesus, relationships, and fun. I believe strongly that when an environment consists of these features Kingdom impact is inevitable. Growing up in Wyoming of course I love the outdoors. I truly feel as if I interact with God's presence the strongest when I'm surrounded with his creation. I love spending time camping, fishing, hiking, and mountain biking. But as scripture tells us, WE are God's most treasured creation. That said I love spending time with people. Whether it's on a walk, in coffee shop, or in a living room. I simply love being around people.
Next Steps & Family Ministries
Bob Hawker (@hawkermania): I believe in a servant style of leadership and believe that, until you are serving you're not becoming like Jesus. My passion is to welcome guests & to see people continually taking their next step towards Christ in every season of life! My wife Alison is an awesome Elementary PE Teacher and we have 2 amazing daughters!
I love kayak fishing and all things outdoors. I am a Star Wars & Sci-Fi Nerd and I love the family I have come to know here at Salem Church of God! I am so encouraged by how welcoming and open Salem is to people of all walks of life.
Having served in leadership of worship, production and communications staffs at several large, Indianapolis-metro area congregations over the last 15+ years, Carmen brings significant experience and a calling to lead worship while raising up new leaders to do the same. She is an ordained pastor and Anderson University graduate. Carmen is married to her husband Bill, and their family includes four children, one daughter-in-love, and one recently engaged, (soon-to-be) son-in-love.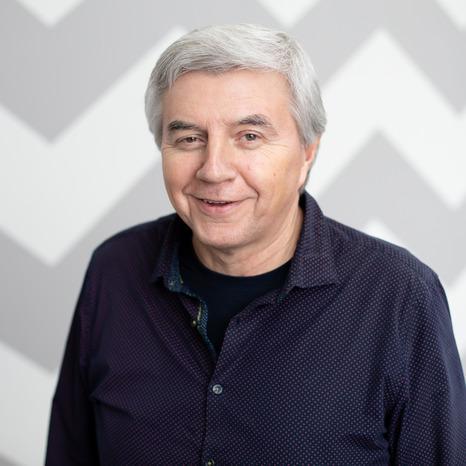 My name is Richard Triplett and I am the Care and Senior Adult Pastor at Salem COG. I came on staff February 1, 2015. My wife Claudia and I have been married 50 years as of November 8, 2018. We have 2 adult daughters Crystal Colp and Shari Southards and 2 Sons-in-love David Colp and Tim Southards. We have 5 grandchildren Caleb, Madalyn (husband Andrew), Jacob, Eden and Selah (oldest to youngest). Claudia and I love spending time with our kids and grand kids so we take every opportunity to visit them in St. Louis (Southards) and St Joe Michigan (Colps). We love the outdoors so we really find it relaxing to work in our yard and take walks on the Dayton area tr. Claudia and I are very thankful to God for bringing us to Salem Church and for the ministry He's given us and for the opportunity to get to meet and make so many new friends and love on people and pray with people who for many are going through tough times.